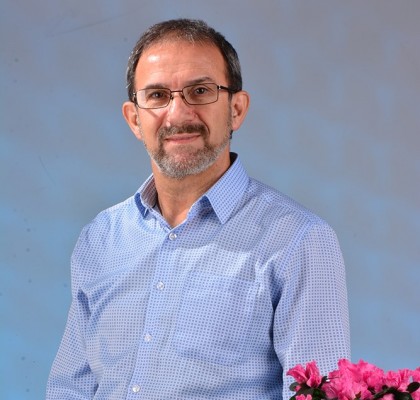 Assist. Prof. Dr. İbrahim ÖZEJDER
Lecturer at the Department of Journalism
He completed his high school education in Nicosia Turkish High School. In 1985, he graduated from the Radio Television Department of Journalism and Broadcasting Academy in Ege University. In 1989, he has finished Journalism and Public Relations Department master program, with thesis "Cyprus in Turkish Press". Then continued Institute of Social Sciences of Istanbul University Department of Journalism and Public Relations PhD program. And this program finished in 1997, with thesis entitled "The Role of the Press on Turkey's Cyprus Policy".
Between 1988 and 1997 he has worked as a journalist for Yenidüzen, Kıbrıs, Stoplum Postası, and Bayrak Radio and Television Corporation. In 1996, she taught at Teacher College as a lecturer. He first started his academic life at Lefke European University in 1998, serving as a two-year faculty member and president of the EUL Department of Journalism and Broadcasting. Since 2000, he has been working as a faculty member at the Faculty of Communication at the Near East University. During his period at the Faculty of Communication, he has worked as Head of Radio TV Department, Vice Dean, Head of Journalism Department and Post Graduate Education Coordinator.
During the period of 1997-1998 (foundation) he was a member of the Supreme Broadcasting Board of the Turkish Republic of Northern Cyprus (YYK). In 2014, he was appointed to the Board of Directors of the Bayrak Radio and Television Corporation and was elected chairman. He continued BRTK chairmanship until 2016. He was ombudsman(reader representative) of Yenidüzen newspaper, between 2014-2017.
He is honorary member of the Turkish Cypriot Journalist Association and the Press Workers' Union. Member of the Board of the Political Science Community.
He is married and has one child.