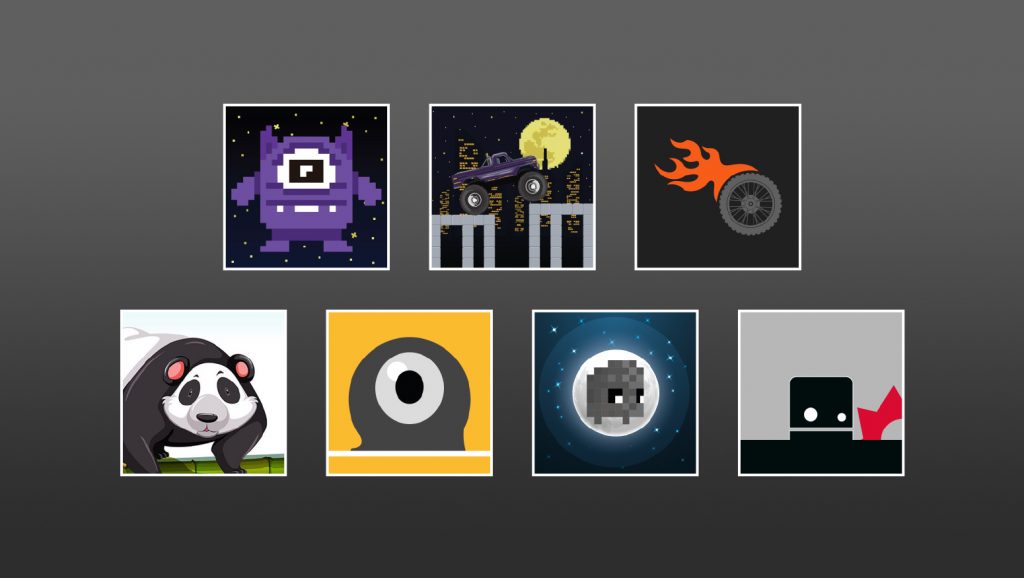 7 games developed by Near East University Faculty of Communication Visual Communication Design students as the final exam project of the 'Digital Game Design' course have been published on the Google Play Store. Games that can be downloaded in 176 countries of the world await the attention of game lovers.
Two-dimensional mobile games developed by Visual Communication Design students Ahmed Summakieh, Hasan Aktuğralı and Yaren Esendağlı within the scope of the Digital Game Design course conducted in Fall 2020-2021 have now been completed and presented to users in the Google Play Store.
All stages of developed games from interface design to release were made by students
All stages of the games developed, from interface design to publication, were carried out by the students. While students designed all visual objects of games from character design to their background, obstacles and enemy objects through Adobe Photoshop and Adobe Illustrator software, they made their interface designs playable by adding functionality in the Buildbox game engine. The interface language of the games, which are available in 176 countries, was prepared in English in order to reach everyone globally.

Free to download fun games from Google Play Store
The "Rengo Vertical Adventure" game developed by Ahmed Summakieh, one of the students of Near East University, aims to let the character named Rengo climb to the upper floors without obstacles. Another play by Summakieh, "Trenko Panda Adventure", is about the survival story of a panda running away from the hunter in the forest.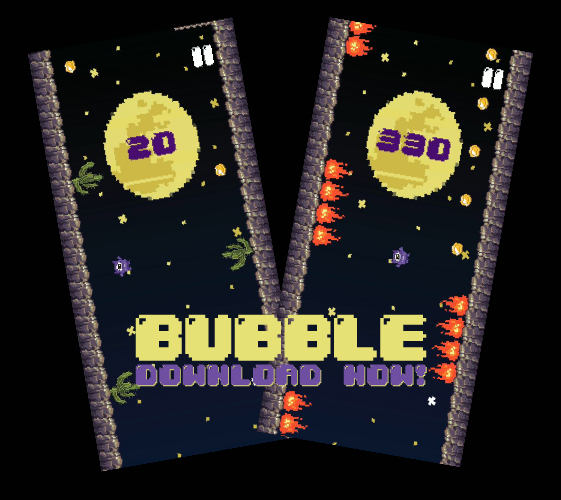 In the "Bubble Wall Jump" game developed by Yaren Esendağlı, it is aimed for the Bubble character to jump from wall to wall and escape from obstacles such as cactus, flame and spider and reach the highest score. "Monster Truck Endless Racing", another game developed by Yaren Esendağlı, and "Extreme Bike Race" developed by Hasan Aktuğralı, are in the racing category. The duo's truck and motorcycle simulation games aim to complete the course without getting stuck in the obstacles.


In addition to the games developed individually, the "Dark Forest" developed by the lecturer Fuat Boğaç Evren together with Ahmed Summakieh, Emre Ergin, Ergim Gürsel, Hasan Aktuğralı, Hasan Gürsel, Nezihe Alacan, Nihat Burak İşleyen and Yaren Esendağlı and the game named "Crazy Owl" was also published in the Google Play Store. While Dark Forest is about the escape of a prisoner named Treezy from prison and the struggle to exit from a dark forest, Crazy Owl is about the survival adventure of an owl struggling to survive among the high buildings in the city at night.
Fuat Boğaç Evren: "Near East University Department of Visual Communication Design continues to train students well-equipped in digital game design"
Saying that Digital Game Design was included in the curriculum of the Visual Communication Design Department for the first time in the 2018-2019 Fall Semester as a compulsory course, Fuat Boğaç Evren emphasized that Near East University is training students competent in game design and game development. Stating that they aim to bring students' design skills to digital channels more and to step into the global game market by developing mobile games, Evren emphasized that the Near East University will continue to support its students in line with this purpose.
You can download Rengo Vertical Adventure Game, Trenko Panda Adventure, Bubble Wall Jump, Monster Truck Endless Racing, Extreme Bike Race, Dark Forest and Crazy Owl games developed by Near East University students on Google Play Store.
Bubble
Crazy Owl
Dark Forest
Extreme Bike Race
Monster Truck Endless Racing
Rengo Vertical Adventure Game
Trenko Panda Adventure Game